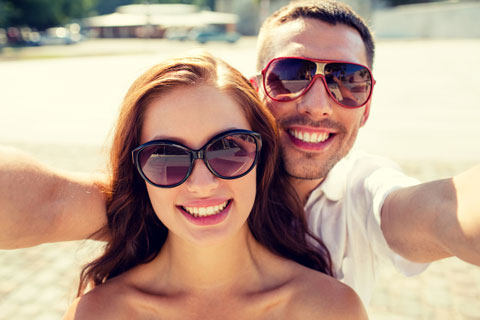 Complimentary Cosmetic Consult
Please fill out this form and we
will get in touch with you shortly.
YES Dentistry is the good choice for orthodontic procedures in Adelaide
Who doesn't want the best smile possible?
Are you looking for orthodontic dental advice in Adelaide? The highly trained and experienced general orthodontic dentist at YES Dentistry Adelaide is a good choice when considering teeth braces.
We offer general orthodontic dental services that can alter the appearance of your teeth and create a natural smile.
It is important to regularly visit the dentist for a professional teeth cleaning especially if your teeth are crooked and misaligned. At YES Dentistry Adelaide we are proud of the emphasis we place on your oral health. Crooked teeth are harder to keep clean, whilst straighter teeth are much easier to keep clean and healthy. If your teeth are crooked then it is much harder to clean food that inevitably gets caught. Poorly cleaned teeth provide a perfect environment for bacteria growth and the plaque that forms can cause inflammation, bleeding gums and tooth decay. Braces are orthodontic dental devices used to align and straighten teeth thus making it much easier to clean and maintain good oral hygiene.
Our Adelaide based orthodontic dental health professionals offer advanced cosmetic and restorative techniques. We use the Smilefast braces system designed specifically for adults who want a great smile in a short time frame. Smilefast can treat a wide variety of common orthodontic dental issues including crowding, spacing, crooked teeth, protruding teeth, deep bites, uneven wear on teeth and more.
Smilefast provides our orthodontic dentists with a detailed 3D digital model of your teeth.
This model identifies the precise position to place each bracket on your teeth, which is the most important aspect to obtain rapid tooth movement. These orthodontic dental braces are then accurately transferred to your mouth via Smilefast's unique transfer trays. With this technology we can rapidly, yet safely, straighten your teeth.
Smilefast braces are very discreet, using clear brackets and white wires which blend seamlessly with your teeth. No more chunky metal braces!
Our orthodontic dental braces are very affordable. We offer comprehensive orthodontic dental treatment plans and no deposit payment plans.
Come in to our Adelaide clinic for an orthodontic dental assessment with our friendly YES Dentistry general orthodontic dentist. We will discuss your options and advise you whether you are suitable for the Smilefast orthodontic dental braces system. If you have complex alignment issues then we can refer you to a specialist orthodontic dentist for further treatment options.
Call YES Dentistry today for an appointment at our Adelaide based clinic to discuss your affordable orthodontic dental options. We also offer the convenience of online bookings. Don't procrastinate any longer! We offer a complimentary cosmetic consult* to discuss your orthodontic options.