Complimentary Cosmetic Consult
Please fill out this form and we
will get in touch with you shortly.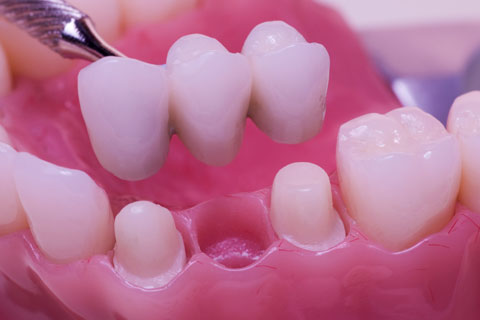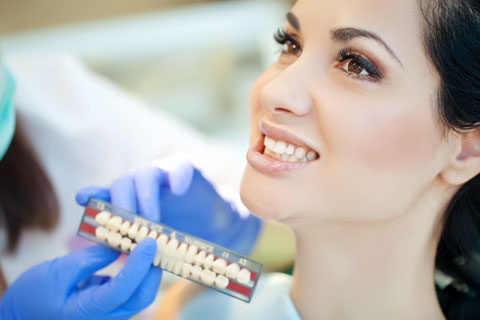 What about affordable crowns, bridges and veneers in Adelaide?
A crown is essentially a "cap or a hat" to strengthen a broken or damaged tooth or to improve cosmetics.
Once fitted the crown is cemented to the tooth so it won't shift or become loose. There are a number of materials that can be used to make a crown, including ceramics or gold alloys. A crown can be designed to match the colour and shape of your existing teeth or change to a new colour or shape.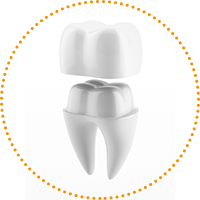 A bridge is a number of crowns joined together and is used to replace a number of missing teeth. Essentially, the bridge is cemented over your natural teeth on either side of the empty space. This anchors the bridge into position. A bridge is a permanent, non-removable replacement. A bridge can keep your teeth from "shifting" and loosening, thus avoiding additional dental problems in the future. The bridge itself is made out of the same material as crowns and blends in with the natural structure and colour of your regular teeth.
We offer each patient a customised treatment plan which means costs will vary depending on the needs of the patient. Come in for a complimentary consultation* where our friendly dentists will discuss your individual needs and provide you with a comprehensive treatment plan including costs. *T&Cs apply.
If you are in a health fund then after claiming your fund rebate you may pay nothing for your crown once we process your dental cover health fund claim.
This will depend on your level of cover, fund brand and time in the fund.
We are a preferred provider for BUPA but we accept patients from all funds as well as those not in a fund.
Also, you can switch funds any time at no loss of benefits or entitlements so it's really easy to become a BUPA member or change to any other fund. We do advise, however, that you do your own research to make sure that this move is best for you.
We use HICAPS to get your refund on the day of treatment.
You are advised to check with your health fund as rebates vary. The health fund you are with, your fund level, the length of time insured and yearly limits affect how much you can claim back.
We offer flexible payment plans to help manage the cost of treatment. Book an appointment on (08) 8120 2030.
The simplest way to describe a veneer is like a false fingernail placed over the front of the tooth. They are used to change the colour and the shape of teeth and can be made from either ceramics or resins.
Advantages of ceramic veneers