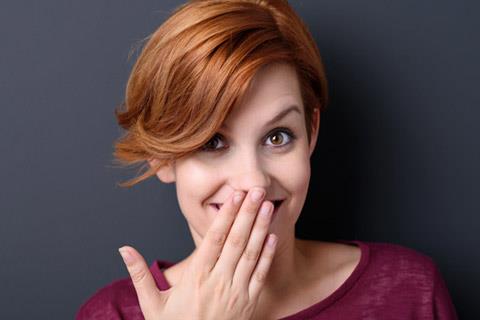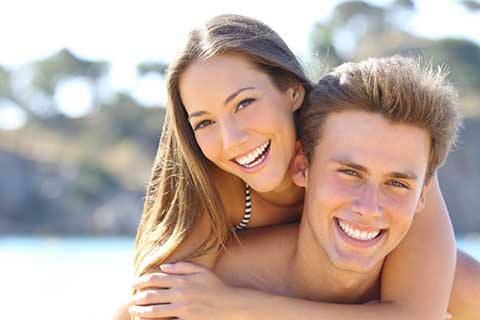 Complimentary Cosmetic Consult
Please fill out this form and we
will get in touch with you shortly.
Affordable Teeth Whitening in Adelaide
Who doesn't want the best smile possible?
Your smile is the first thing people notice about you. It tells a lot about your personality, and actually forms a lasting impression on the people you meet. Problem is, most of us weren't born with super-white teeth. And that includes the Hollywood stars! Sometimes nature just needs a little help. Have you considered teeth whitening? A fast and effective treatment to help you achieve sparkling, whiter teeth. Call our Adelaide clinic to make an appointment with one of our teeth whitening team today.
Stained and discoloured teeth can be caused by smoking, some medications or consuming tea, coffee and red wine. Teeth whitening is a fast, easy way to get the smile you want. It can lift your spirits and may give your confidence a boost. Are you getting married, looking to change jobs or simply want to look your best? Teeth whitening could be the answer. The dentine in our teeth can also become darker as we age so teeth whitening for a brighter smile maybe just what you need. It may even make you look younger!
Getting you that super-bright, dazzling smile may simply be a matter of teeth whitening. You can whiten your teeth in the convenience of your own home. Our YES Dentistry Adelaide dental team take impressions of your teeth at your appointment and then personalised bleaching trays are made in readiness for teeth whitening. We supply you with whitening gel which you simply place into the trays and fit to your teeth. You wear the trays with the gel for 1 hour per day until you reach your desired level of tooth whitening.
We use and recommend White Dental Beauty
White Dental Beauty teeth whitening is effective and long lasting. It is the best way to achieve that beautiful smile you have always dreamt of.
The safest and most effective way to enhance your smile is through your dentist.
Teeth whitening is an affordable treatment for enhancing the appearance of teeth. It is the most requested dental procedure of patients aged between 18-60 years. Most results will last a long time with good maintenance. Top ups can be used without fear of damaging the tooth.
Every smile is unique and therefore every treatment is customised to achieve the best possible results for you. These professional materials are designed for use under dental supervision as part of a professional treatment.
Our YES Dentistry Adelaide dental team will advise the best and most effective treatment for you.
White Dental Beauty, The professional choice
White Dental Beauty materials have been used by the dental profession globally for many years.
White Dental Beauty gels are produced with a unique patented formula to achieve optimum results. These carefully selected ingredients minimise sensitivity, help keep the teeth hydrated and have a pleasant mint flavour that leaves your mouth feeling really fresh. White Dental Beauty gels will not affect crowns, veneers or fillings. It is important to have regular dental check ups and maintain good oral hygiene when considering teeth whitening.
White Dental Beauty gels are carefully formulated to maintain a neutral pH, contain water to avoid dehydration of the teeth and include a desensitising agent to help eliminate sensitivity during recommended treatments. They are gently flavoured with a pleasant mint taste which leaves your mouth feeling fresh and clean.
Not everyone's teeth are suitable for whitening so it is important to consult a dentist to check that your teeth are suitable for teeth whitening. If your teeth and gums are not healthy then teeth whitening may cause damage. It is important to follow your teeth whitening dentist's recommendations and not apply the teeth whitening products for too long or too frequently. Discuss your specific teeth whitening goals with one of our friendly, qualified Adelaide dentists or hygienist.
Call YES Dentistry today for an appointment at our Adelaide based clinic to discuss affordable teeth whitening and how White Dental Beauty could enhance your smile and give you the confidence you deserve.
We offer a complimentary cosmetic consult* to discuss your teeth whitening options.