Complimentary Cosmetic Consult
Please fill out this form and we
will get in touch with you shortly.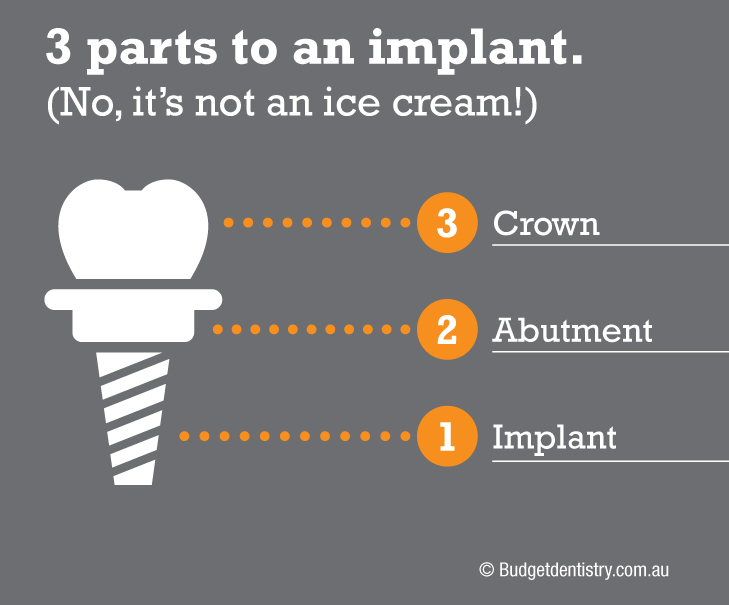 Affordable Dental Implants in Adelaide
Everything you wanted to know about dental implants and more!
Such as, what actually are implants, and what do they do? Essentially an implant is an artificial tooth root. It can be used to support a single tooth, or a whole group of teeth, or even loose dentures. Implants are essentially screws made out of high-grade titanium, and typically inserted in the jaw-bone. It takes on average about 3 months before a crown, bridges or dentures can be loaded onto the implant.
Well, if you have loose dentures that prevent you from eating foods such as steak and apples, implants can be bonded to the dentures and prevent annoying shifting, or loosening. In essence, they lock your dentures in place. Result? Eat whatever you want, whenever you want! No denture slip, slide or embarrassing moments.
And there's more. Implants are great to replace missing teeth, as well as problem teeth. The colour and shape are specifically blended and designed to look 100% natural.
Are you a candidate for an implant? The easiest way to find out is to make an appointment with our office. We'll carefully examine your teeth and provide you with options that may include an implant, or perhaps all you need is a crown or a bridge, or maybe just your dentures relined. We'll help you choose the best option!
Dental Implants Conditions*